A Complete Guide to At-Home Skin-Care Tools
Nowadays you can find anything for at-home use, whether it is clothes, cosmetics, or skin-care tools. You can have a professional facial, manicure, and pedicure at home using advanced skin-care tools. Thanks to the technology that has made skincare tools accessible to us. In this guide, we have brought a gallery of the best skin-care tools that you can use at home. Moreover, you do not have to spend days deciding what to give as gifts to your friends or family members.These efficient and easy-to-use tools are specially made for those who love to sculpt, exfoliate, brighten, smoothen, or treat their skin at home. If you want you are looking to upgrade your skincare routine by adding new tools, you have come to the right place. So let's get started:
Available at $59.99 only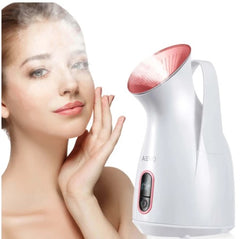 AEVO Home Spa Facial Steamer is all you need if you want to have your skin cleansed. This spa facial steamer/humidifier works efficiently by using powerful UV light to break down the mist into nano-ionic steam. The steam goes into your skin and cleanses the pores from inside. You just have to invest just a ton of dollars to get this high-tech device. You can easily carry this portable device to your business trips and have a facial spa anytime you want! In addition to that, if you are looking for a steamer to give as a gift to your friend or loved one, this is a perfect option for you.
Available at $29.99 only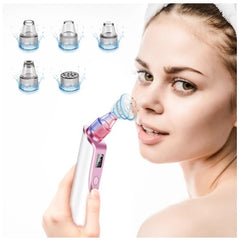 Another most effective skincare tool that has made it to our top list is the AEVO Blackhead Remover Vacuum. It has a powerful suction function that cleanses your skin by pulling out all blackheads, whiteheads, and dead skin. All you have to do is to apply a hot towel to soften your skin. After that, you can easily use this device for effective results. It comes with two silicone heads for all types of skin along with 3 cleaning heads. The compact design is what makes it easy-to-use without straining your hand or wrist.
Available at $27.99 only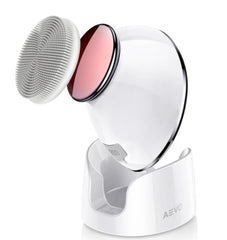 The AEVO Facial Cleaning Brush is perfect for scrubbing off makeup residues, oil, or dead skin. It also comes with a heated massage mode that enhances blood circulation and promotes healthier skin. AEVO Facial Cleaning Brush is absolutely skin-friendly and does not give any rash or mark. It comes with a high-quality rechargeable battery that provides you 2 to 3 weeks of daily use on a single full charge.
Available at $69.88 only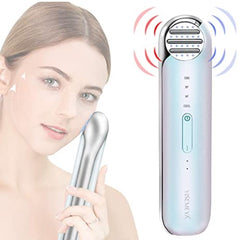 If you are looking for a high-quality face massager for at-home use, this MEILYLA face machine will provide you instant results. It is a 4 in one tool that promotes blood circulation in your skin and removes wrinkles. You can use it twice or thrice a week for effective results. You will immediately see the results that include better skin texture, reduces fine lines, and tighter skin. In addition to that, you will this advanced device will also help you shrink your skin pores and relieve swollen eye bags.
Available at $35.59 only
The SUIBOBO Skincare Metal Facial Roller Massager Tool is made up of high-quality metal material. The metal balls target every area of your face perfectly. This tool is best for sculpting your face by cradling the muscles from both sides. Contour and lift your face within a few days with this highly advanced metal facial roller massager tool. In addition to that, this tool is also perfect for eliminating puffy eyes and removing fine lines. Thousands of customers have used this product and got effective results! All you need to do is moisturize your skin and start rolling this tool in an upward direction.
Available at $44.79 only
The face massager by AYNEFY is a must tool that you need to add to your skincare item collection. It helps the active ingredients seep into your skin and work effectively. After only one use, you will notice results such as facelift, whitening, and reduced puffiness. This device allows you to have professional facial sessions at home whenever you want. Not only that, but you can also carry this tool wherever you want as it has a compact design. You can find lots of reviews of people who have used this tool and noticed instant skin improvement and facelift.
Available at $56.99 only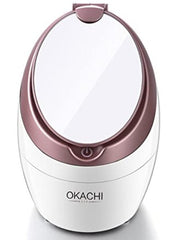 This is another best face steamer for at-home use! The OKACHI GLIYAA facial steamer comes with an advanced steaming system that works efficiently turning water into micro-fine particles. The mist that is converted into nano-ionic particles seeps into the skin and cleanse the pores from inside. This facial steamer produces a powerful mist that is ten times effective than the mist produced by regular steamers. This device is easy to use and does not produce any plastic smell. It can a beneficial addition to your daily skincare routine. You can use the OKACHI GLIYA facial steamer for cleansing your skin and also makeup removal.
Available at $39.99 only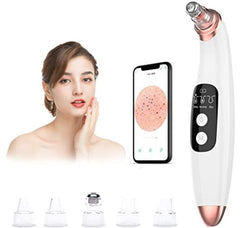 The newest and high-tech blackhead remover vacuum by Pretty is a must-use tool for your regular skincare routine. The amazing feature of this tool is its HD camera that provides you a clear vision of your skin pores. This tool has an AI intelligent algorithm and comes with 3 suction levels, allowing you to choose a level according to your skin type. This blackhead remover vacuum pore cleaner will solve all your skin problems by cleansing the pores and removing dirt, oil, and makeup residues. The built-in 1800mA USB battery allows you to use this tool for up to a month with just a single charge. This easy-to-use skincare tool will make your life easy!
Leave a comment