How to Keep Your Hair Healthy
They say that the state of your hair can either make or break your day. A good hair day can give you a self-esteem boost enough to make you feel like you can conquer the world. On the other hand, a bad hair day tends to make you feel less confident about your outlook. With our heavily polluted atmosphere and extreme styling, and coloring practices, our hair is vulnerable to excessive damage. At this point, it is fairly impossible to have your hair in good shape naturally.  However, if you incorporate a few effective tips in your daily regimen, it is possible to revive the long-lost shine and allure of your hair. Here are 10 simple but solid tips on how to keep your hair healthy: 
Get rid of the split ends   
For those of you who are too attached to their hair length and almost never get a trim, please have mercy on your hair. Get a trim every once in a while in order to rejuvenate the health of your hair. This will enable your hair to grow naturally from the roots.
Do not wash your hair every single day
Your top priority while caring for your hair should be to get it wet as less as possible. More water means more frizz and breakage. Hence, skip the washing whenever you can and invest in a dry shampoo.
Brush your hair before every wash
One of the most common mistakes we are guilty of committing is not detangling our hair properly before washing it. A good brush is needed to redistribute the natural oils from your scalp to every strand of your hair. This will prevent breakage during the washing and easier management post-shower. You can also use a hot air brush instead of styling irons for everyday use.     
Choose a shampoo wisely
Know your hair type/texture and choose a shampoo for everyday use accordingly. Avoid the products with high concentrations of detergents and strong ingredients. Address problems like dandruff or a damaged scalp and choose a product designed to deal with that problem.
Correct use of conditioner
To use a conditioner or just rely on shampoo is a conflict we often come across when dealing with hair care. Conditioners, you can say, undo the little damage shampoos do to your hair and smooth out the frizz. They prevent your hair from drying out, add nutrients and luster to your hair. For softer and healthier hair, use the conditioner at least once or twice a week. Leave it on for 5 minutes before rinsing it out with cool water and use a comb for even distribution. Remember that the conditioner is meant to nourish your hair strands, not the scalp. Hence, apply the conditioner at least an inch away from the scalp.   
Oiling
Practiced since times immemorial, oiling your hair is the most fool-proof way to enhance its health. Natural oils such as coconut, argan, olive, almond, jojoba and grapeseed work wonders for your hair in terms of growth and thickness. Essential oils like rosemary, lemongrass and lavender can also be used for the same purpose. You can also prepare your own little mixture after some experimentation to see what suits your hair best. These oils can also be used as leave-in conditioners.    
Balanced diet
Eating a healthy, balanced diet is not only good for your body but it aids your hair as well. Foods rich in protein, vitamins and iron have a direct effect on your hair's health. Since hair is primarily made of a protein called keratin, your protein intake should be at least 45 grams per day. Stock up your fridge with fish, meat and eggs for healthier hair. Iron also restores your hair's natural shine, therefore, go crazy on beans, lentils and vegetables. For your scalp's health, eat foods rich in omega-3 fatty acids such as salmon, sardines, yogurt and flax seed. 
Avoid using a towel to dry your hair
No one has ever acknowledged it but using a towel on wet hair is quite bad for its health. They rough up the hair cuticle, thus, making it harder to smooth it out or style it. Instead, use an old soft t-shirt for better, gentler drying.  
Hair masks
Treat your hair to a nourishing hair mask or deep conditioner every once in a while to restore its vigor. If you style your hair daily with heat and products, then you must use a hair mask at least once a week. You can also create one at home using natural ingredients.
Silky pillows for silky hair
Last but not the least, switch to a silk pillowcase in order to have supple, healthier hair. You will not only have a good, stress-free sleep but also have less hair breakage due to reduced friction between your hair strands and the pillow. For better results, tie up your hair loosely in a silk scrunchie before you go to bed.
Now that you are well-versed with the concept of haircare, here are 5 products you can buy to aid you in improving your hair's health:
Price: $36.99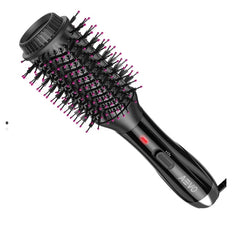 AEVO Hot Air Brush is a magic wand that dries, curls and, straightens your hair effortlessly at home or on-the-go. It has a hot mode, a low mode and, a cool mode to suit your needs. It is like a portable salon that you can take practically anywhere due to its lightweight design. It effectively reduces frizz, and is loaded with features that makes it quite handy.
Price: $12.59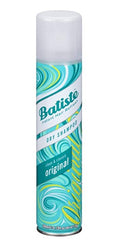 Dry shampoo is a great alternative for when you are in a hurry or you don't want to wet your hair. Batiste is one of the best-selling, vegan friendly product that comes in a pack of 3 for just $12.59. It is quite effective at bringing life to dull hair and, leaves a musky lavender scent post-use.
Price: $8.51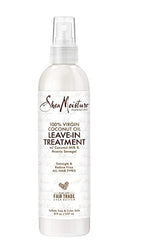 Free of all harsh ingredients, this product works wonders due to the presence of Coconut oil. It protects your hair, keeps it soft, and free of frizz throughout the day.
Price: $12.95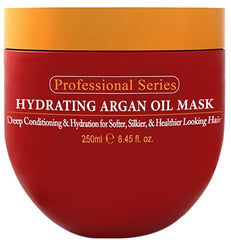 This product is a #1 best-seller on Amazon, and rightfully so because it instantly restores your hair's health. It not only fixes the damage but also promotes natural hair growth. The main ingredient Argan oil is loaded with vitamins and minerals that are essentially required for your hair's health.
Price: $30.99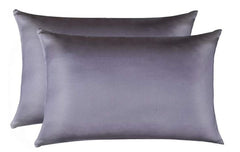 A silk pillowcase is essential for maintaining your hair's health and there is no better option than Jocoku's Mulberry Silk Pillowcase available in a pack of 2. It is not only good for your hair but it also helps you sleep better, and keeps your skin clean.
Final Verdict
There is no shortcut to silky, smooth hair unless you are blessed genetically. It takes genuine amount of time and effort to care for your hair with consistency being the most important factor. You do not have to go to high-end salons and get expensive, intensive treatments to restore your hair's health if you incorporate these tips in your lifestyle.
Leave a comment