How to Remove the Unwanted Body Hair
Everyone has body hair, but we all have different hair growth. Many might prefer removing unwanted body hair in summers. In contrast to what you might have heard by marketing companies, no hair removal treatment can get rid of unwanted hair permanently. However, there are specific treatments that will, with time and with constant use, reduce your hair growth. These treatments work as long-term hair removal solutions, and they can prevent regrowth for an extended period.
Here are some tips and methods on How to Remove Unwanted Body Hair:
Electrolysis
Electrolysis is considered a professional treatment for hair removal. It uses shortwave frequencies distributed through fine needles so that it can prevent future hair growth. A significant drawback of this treatment is that it is costly, and every sitting costs you money. Therefore, people are more inclined to use more natural hair removals.
Prescription creams
Prescription creams come in handy for quick hair removal. They are way cheaper than electrolysis; however, the hair will grow back very soon. It can also result in side effects like burning, rashes, and acne.
Tweezing and waxing
Tweezing and waxing are the two most common hair removal methods. Tweezing can be done for small areas, while waxing can be done for your whole body by a professional. Who has time for a salon appointment?
Apart from these techniques, we have listed few devices that will help you remove unwanted hair without pain, with lesser money, long-term hair results, and you do not need a professional for this. Sounds good? Here are the best all-in-one hair removal devices:
Available for $99.99 only!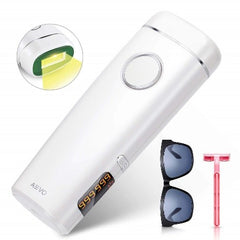 This laser-removal treatment will give you smooth results at home. It removes the hair from the roots, making the process painless. It is adjustable for your convenience. The device emits 500,000 laser pulses at a time; therefore, it can cater to even the hairiest problems. It has a digital display that tells you the intensity level and the mode you chose manually. It is perfect for arms, legs, and sensitive areas like armpits and bikini line.
Available for $39.99 only!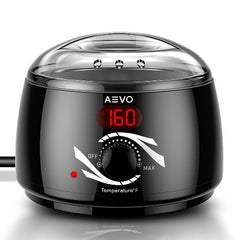 This waxing kit has two wax containers, four bags of wax beans, and 20 application sticks. You can say goodbye to the hassle of wax strips and salon appointments as this waxing technique is quick and easy. It also has a digital display that tells you when the wax is ready to use. The wax melts quickly and maintains a perfect temperature.
Available for $199.99 only!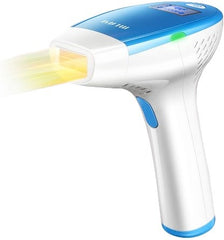 It is laser-treatment that you can do at home. It is safe and effective as it reduces hair growth eventually. The laser gives painless results for every type of hair (thick and thin). Have hassle-free, smooth skin at home!
Available for $109.99 only!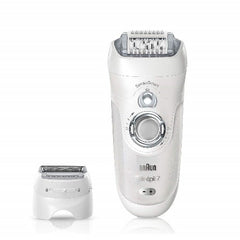 Braun epilator comes with a SensoSmart technology, safe to use on sensitive parts like armpits and bikini line. It gives long-lasting smooth skin. The device is cordless, which means you can use it in the shower for gentle hair removal. It comes with seven extras: a shaver, trimmer cap for sensitive areas, skin contact cap, facial cap, sensitive cap, and a pouch.
Available for $329.94 only!
Next on the list is Braun's IPL hair removal solution. It is a safe method to remove hair at home without any professional help. It promises to reduce hair growth in four weeks of regular use. The Smart IPL technology adapts to your skin type (normal skin or sensitive) and then adjusts accordingly. It is compact, small, and lighter in weight, which means you can carry it around.
Available for $299.99 only!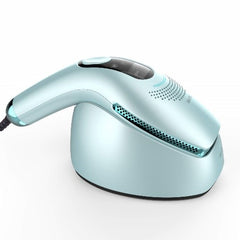 DEESS Hair Removal is designed to provide comfortable and efficient hair removal. It has a time-saving technology that guarantees 4 minutes of hair removal for your legs, 2 minutes for underarms, and 1 minute for the bikini line. The device promises lesser growth within 6-12 weeks of usage. It has three hair removing moving modes and 24-hour available customer support.
Available for 139.99 only!

This hair removal device is on our list because it absorbs hair from the follicles and breaks the hair regrowth cycle. It is painless and safe to be used on face and sensitive areas. It provides professional hair removal at home. Alcyoneus is efficient to remove complete body hair in 10 minutes.
Available for $249.31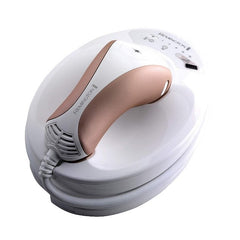 Last but not least, we have Remington's hair removal solution. It shows long-lasting, permanent results and guarantees lesser hair growth in three treatments. It is safe and easy to use at home. It has an iLight technology that detects skin tone to ensure your safety.  
Leave a comment