Top Ten Best Dental Tartar Removers of 2021
Dental tartar, also known as dental plaque or dental calculus, is a crusty deposit on the teeth that traps stains and causes teeth discolouration. Plaque collects on the teeth and hardens, forming a yellow or brown coloured deposit.
Precipitation of minerals from saliva and gingival crevicular fluid in plaque on the teeth leads to tartar formation. Dental tartar promotes bad breadth and leads to destruction of the enamel and tooth decay.
Dental hygiene is one of the mandatory requirements of personal hygiene. Dental tartar is an infection that requires necessary attention, as neglect can lead to undesired results. Using the right tools goes a long way in controlling and eliminating tartar infection.
Visiting your dentist is necessary when infected with dental tartar. However, there are a wide range of products that can be used to remove tartar from your teeth. Here, we've picked out some to help guide you in making the right choice when shopping for dental tartar removers.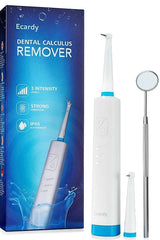 A reliable teeth cleaning tool that removes tartar and stains. It's easy to use, with some endearing features.
• Ultrasonic tooth cleaner: removes dental tartar, plaque, and stains with ease. Its ultrasonic features, waves and vibrations up to 12000 per minute, makes it very effective.
• Safe and premium materials: the ultrasonic tooth cleaner is made with alloy steel and food-grade silicone materials that conform with medical standards. This makes the ultrasonic tooth cleaner safer, to use, than other brands within the same range.
• Convenient and easy to use: motion is adjusted with the aid of a gear for convenience. Ease of operation is achieved by the presence of buttons carefully marked to simplify preference. The ultrasonic tartar cleaner has USB charging enabled for charging convenience at any time.
• Time and money saving: The efficiency of the ultrasonic tooth cleaner reduces the need for other cleaning aids such as mouthwash, water flosser or floss.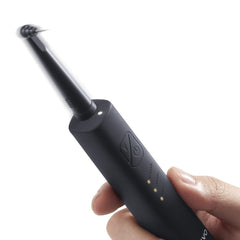 This teeth cleaner comes with two removable heads. They are sharp, pointed, and small in size to allow you to thoroughly clean between teeth. The flat head allows you to clean the surface of the teeth without a fuss. And it is made of products that non-toxic so you can clean your mouth without fear of poisoning.
With it, you do not need to use water. Just choose between the three cleaning modes and you are good to go. If you want a thorough cleaning, choose the mode with the highest vibrations. Thanks to the LED lights, you can clean every part of your mouth, not to mention the dentist mirror. Here are product features:
EFFECTIVE CLEANING

 

– 2 removable cleaning heads: a pointed head for powerful cleaning between teeth and a flat head for enamel-safe surface cleaning.
WORRY-FREE HYGIENE

 

– Made with safe and hygienic food-grade silicone with medical-grade stainless steel cleaning heads, for reliable safe cleaning.
3 CLEANING MODES

 

– Clean deeper with powerful vibrations. No water needed! Switch between 3 cleaning modes (strong, normal, and soft) with just the press of a button.
LED FLASHLIGHT & MOUTH MIRROR

 

– With a super-bright built-in LED flashlight and a free dentist's mirror, allowing you to see and clean every corner of your mouth.
PORTABLE & RECHARGEABLE

 

– With a USB rechargeable battery that only take 1.5 hours to fully charge and lasts for 3.5 hours of continuous use. It also comes with a travel case for dental hygiene on-the-go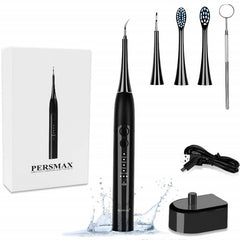 This unique dental calculus remover comes in a set consisting of four replaceable clean heads, and four adjustable modes to complement them. It also has a dental picks mirror, and a USB charger. Some of its features include,
• Effective dental calculus remover: a convenient tool to maintain dental hygiene, ensuring effective removal of stains, tartar, and other bacteria from the teeth and gums. Its high frequency vibration makes it effective in the removal of tartar.
• 4 adjustable modes: it is designed to be regulated in four adjustable modes. The strength modes range between 31000 to 36000 revolutions per minute, making it ideal to serve various sensitivities.
• Safe material and IPX7 waterproof: built with medical grade stainless steel for a soothing feel when in use. The IPX7 waterproof enables the calculus remover to be washed with water, making it highly hygienic.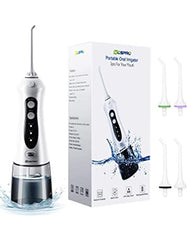 The Mospro Water Flosser is an effective dental cleaning kit. It's simple design and portable size makes it ideal for travelling. Designed with a reservoir at the base, content is drawn up through a pump and sprayed on the region being cleaned. The reservoir can be unscrewed for cleaning and refilling. Alternatively, the reservoir can be filled through a side port. The setting can be adjusted to your preferred range for convenience and gum massaging. The pressure is effective enough to remove stains and tartar.
Golden Electric Calculus is an effective tartar removal kit. Its high frequency vibration ensures the removal of stains and stubborn tartar deposits on your teeth. This dental tartar remover comes with 4 professional tooth cleaning kits, and 2 small metalheads to allow effective removal of tartar, even in those hard-to-reach areas.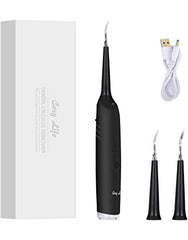 Cosy Life Dental Calculus Remover combines strong vibrations with high frequency to ensure effective removal of tough stains and deposits of tartar from your teeth. With up to 3 operation modes, you can select clean mode, normal mode, or soft mode depending on your level of sensitivity. The built-in LED lights makes it easier to see the affected dental areas.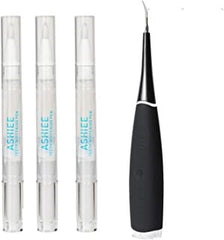 This product from ASHIEE is a combination of teeth whitener and dental tartar remover. Its high frequency operation modes enable easy and fast removal of tartar from your teeth. The teeth whitening pen has a natural mint flavor making it soothing, and keeping your mouth feeling fresh.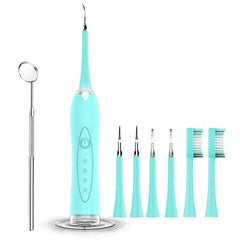 Made with alloy steel and food-grade silicon, this dental cavity remover from Ifanze, is mild on your gum and safe to use. The ability to adjust its vibration, using the three buttons indicating different functions, makes it appealing to different sensitivities.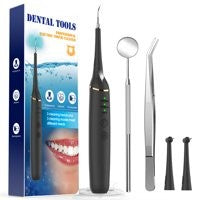 The Xpreen Electric Tartar Scraper comes with 3 cleaning heads, used to perform precise cleaning and polishing activities. It also has 3 cleaning modes to satisfy various sensitivities. The size makes it convenient for home and travel usage.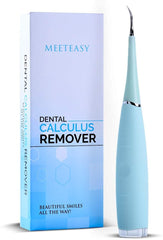 Made with alloy steel and food-grade silicon, this dental cavity remover from Ifanze, is mild on your gum and safe to use. The ability to adjust its vibration, using the three buttons indicating different functions, makes it appealing to different sensitivities.
Conclusion
No matter how good you are with your toothbrush, at some point, you'll have to deal with dental tartar. Removal of tartar requires a different set of tools, and there are a range of products out there. Understanding how these products work will guide you when you finally decide to get rid of tartar on your teeth. Dental tartar removers are common kits and are available in various stores.


Leave a comment