Top Ten Best Facial Cleaning Brushes in 2020
Having a glowing and healthy facial skin is the envy of many people- women and men alike. Some go to the extent of having plastic surgery or buying expensive makeups that turn out to be toxic. However, you don't need to do this while you can buy a simple facial cleaning brush.
These brushes capture oil, excess sebum, dirt, dead skin, and more reviving the youthful radiance of your skin. From industry-standard brushes from Aevo to Foreo companies, here are ten best facial cleaning brushes in 2020.
10 Best Facial Cleaning Brushes in 2020
If you are the type that prefers a bit of heat as you massage your skin, then this the perfect choice for you. Its massage mode is coupled with heat technology that ensures optimal blood flow. As such, you'll have a healthier ad smoother face. And you don't have to worry about skin irritation as it comes with soft bristles.
The best part: it serves you for 3 weeks when fully charged so you can take it wherever you go. And all you require is a USB cable to charge it. This means you can boost its power via your laptop, car, etc. With a switch of a button, you can choose between 5 modes making it ideal for all makeup fanatics.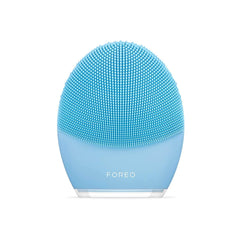 While fetching a high price, this Foreo cleansing tool is worth every penny. It is ideal for those looking for a deep, hygienic, and ultra-soft facial massage. It captures oil, dirt, and other particles exceptionally leaving your face feeling soft and healthy. While it offers a thorough massage, it is soft to your skin hence causing zero irritation.
With bigger brush heads, you are assured of optimal cleansing allowing you to flaunt the youthful radiance of the skin while allowing absorption of crucial skincare products. And as expected, it is lightweight and features an ergonomic grip for stain-free use.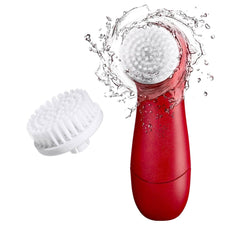 Looking for a cleansing brush to use in the shower? Well, you got your pick! This Olay brush is waterproof designed for people like you who prefer doing it in the shower. It offers deep cleansing removing dead skin, oil, dirt, and excess sebum from your face. With it, you'll revive the youthful radiance of your skin while promoting healthy skin care practices.
Want a gentle cleansing? Well, just press the button to switch from deep to gentle exfoliation and vice versa. And if you apply tough makeup, this brush will allow you to have an irritation-free sleep since it works on tough-to-remove skincare products.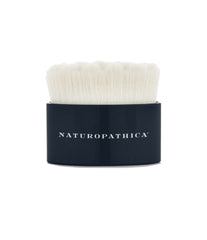 This is the perfect brush for people on the go. It is lightweight, compact, and fit in small spaces. While small, it offers much-needed cleansing to do away with dead skin, oil, and other impurities on your skin.
The soft bristle brushes ensure that even a person with sensitive skin enjoys facial cleansing without a fuss. All you have to do is to deep it in water after applying the cleanser on your face. And with air drying, it will be ready for use the next time you need it.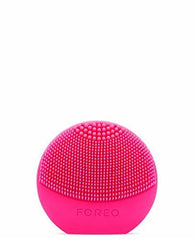 This is yet another stellar facial cleanser from Foreo. It comes in five colors – fuchsia, midnight, sunflower yellow, purple, and fuchsia set. It has soft bristle brushes that offer exceptional exfoliation removing dirt, oil, makeup, and other impurities in an eyelash. This helps improve the health of your skin by opening pores and bolstering skincare product absorption.
This type does not irritate your skin but rather improves the circulation of blood by gently massaging it. And for everyday use, it features USB charging mode for on the go charging. Furthermore, a full charge can last you for weeks.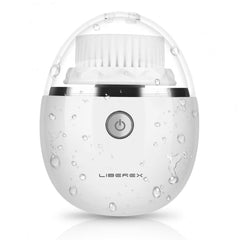 Massaging one place can affect the overall tone of your skin. This is why Liberex presents you with a facial cleansing brush with a smart timer. It acts as a reminder to switch areas as it reduces speed after every 20 seconds. As such, you'll evenly remove all dirt, dead skin, oil, and other particles from your skin.
To ensure comfortable facial massage, it comes with soft bristle brushes that are ideal for both sensitive and normal skin. The best part: they remove 99.9% of all impurities on your skin improving blood circulation, aeration, and skin care product absorption. Unlike conventional brushes, this type comes with a wireless charging feature and is waterproof so you can use it in the shower.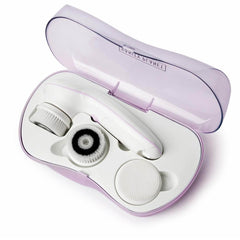 The cleansing brush comes in a stylish case that ensures its safety even when traveling. Besides, it is waterproof and does not require constant recharging as it comes with replaceable batteries that offer months' worth of runtime.
The bristle brushes remove hard to reach dirt on your face leaving you with a revigorated skin. It comprises of three brush heads – one with soft bristles, an exfoliating brush, and a silicone brush for all-round facial cleansing. And with two-speed settings, you can choose which best fits your needs.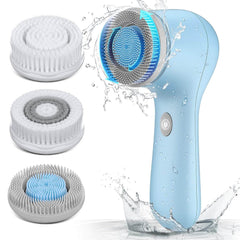 For thorough cleansing, this brush turns clockwise and anticlockwise simultaneously. It comes with interchangeable brush heads so you can exfoliate, massage, or gently massage sensitive skin with ease. With it, you can tell when you overdo cleansing on one spot since it automatically shuts down after a minute.
This ensures your skin is evenly cleansed and massaged. Going on a business trip? This brush will still serve you since its battery lasts for up to 45 days on a full charge. No need to carry cables. And thanks to its waterproof design, you can use it in the shower.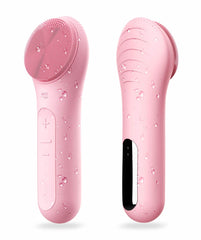 With an ergonomic handle, this brush allows you to cleanse your facial skin with ease whether in the shower or your bedroom. The soft bristle brushes are ideal for a comfortable massage on any skin type. Want to revive your glowing skin? Get this brush as it removes 99.9% of dead skin, oil, excess sebum, and opens skin pores.
With it, it will only take you at least three minutes to fully massage your face. It is waterproof so you can use it as you shower and for peace of mind, it comes with a one year warranty.

Lastly, we have this brush from Province. It features a classic design with an ergonomic handle for everyday use. Its soft brush head is ideal for all skin types and dries quickly so you can use it in the morning and evening.
The soft massage ensures the optimal health of your skin by opening pores and improving blood circulation. The best part: you can use it in the shower and it does not require battery replacement or charging.
Wrap up!
Reviving your skin's natural glow and health is as easy as buying either of the above facial cleaning brushes. Not only do they remove dirt and oil but also open pores which significantly bolsters absorption of skincare products.
Leave a comment